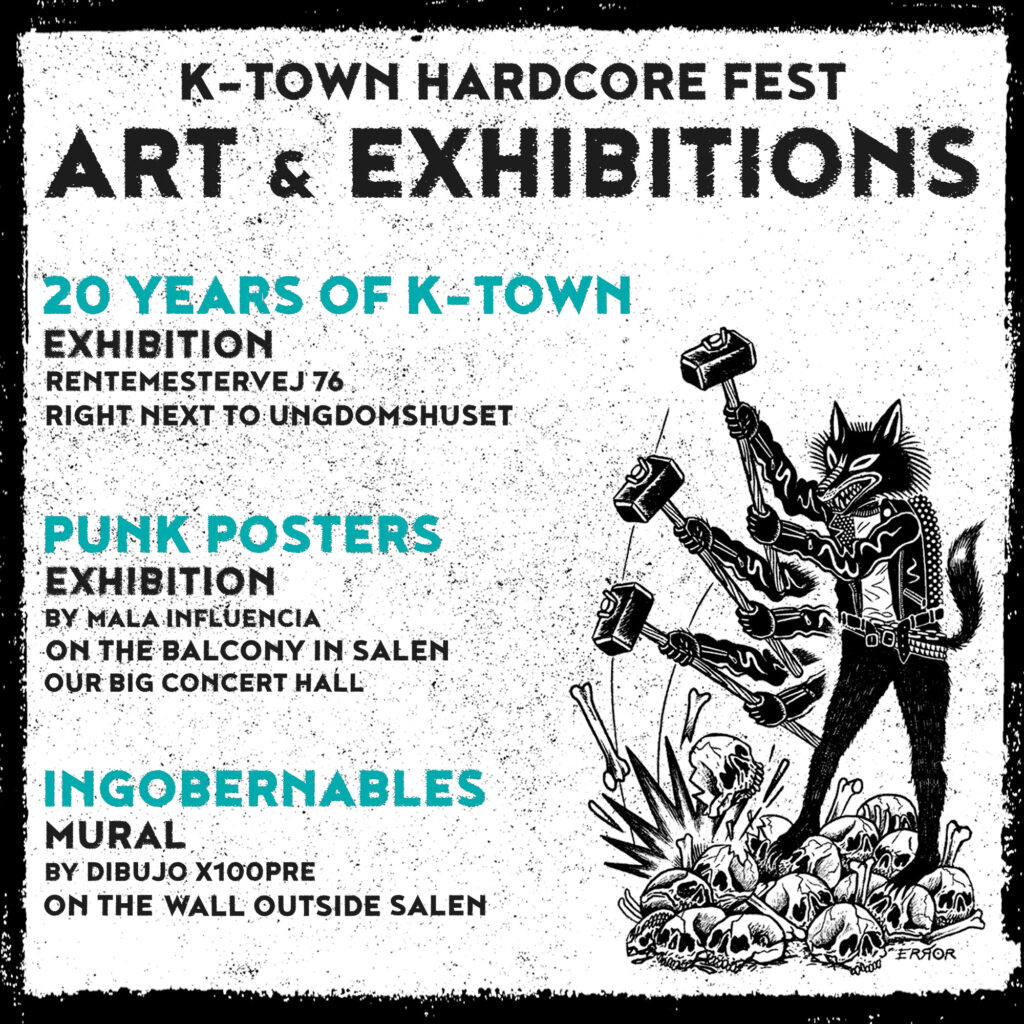 We are absolutly thrilled to premiere the fifth edition of PUNK POSTERS by Ximena Ortiz at this years' K-Town Hardcore Fest 2022!

Developed and printed in Bogotá, Colombia, in the Mala Influencia workshop, since 2018 it has been published annually with the collaboration, so far, of 60 illustrators around the world.

You can find the PUNK POSTERS exhibition on the balcony of our big concert hall, Salen.
---
Remember that we also a retrospective/historical exhibition at BIBLIOTEKET på Rentemestervej (the library right next door to Ungdomshuset), Rentemestevej 76, 2400 Copenhagen NV.

Here we're marking the 20th anniversary of K-Town by showcasing artefacts and memorabilia from the past 20 years of K-Town hardcore punk and the festival.
This exhibition runs from Saturday to Sunday 16.00-18.00, fernissage opens Saturday at 16.00. Free drinks and snacks.

---
And hey, we've also teamed up with the Colombian art collective Dibujo X100pre who are decorating the big wall outside Salen.
We can't wait to show you all this!